RELEASING THE CONDITIONS OF THE MIND, CLEARING MISPERCEPTIONS, FOCUSED ONLY ON SOURCE... THEN WILL THE SUPERCONSCIOUS STATE AUTOMATICALLY SET IN
A METHOD FOR SELF REALIZATION
Far beyond movement on the mat Yoga guides us through the mystery of life helping us to better understand this amazing existence! Yoga is not a practice based in faith but is a process to create an actual experience within the practitioner- a "moment of truth" that offers true transformation of the mind and an experience in the body.
In these classes you will release the tensions of body, calm the chaos of the mind, and open the love in your heart to experience what it is to be a complete and free YOU!
---
JNANA SESSIONS
TRANSFORM THE BELIEF OF "ONENESS" INTO AN INTEGRATED, LIVING KNOWLEDGE OF THIS SINGULAR REALITY
As a core element and daily part of our program this "Master Class" will engage the group in an active meditation- entrancing conversational explorations that examine our personal spiritual practices and identify the subtle misperceptions that may still be present which create the experience of separation. Working to turn your personal practice  into the play of your life!

PRANAYAM
BREATH- THE EQUALIZER, THE SUBTLE AND ESSENTIAL ELEMENT THAT TIES US WITH ALL THAT IS
Our breathwork practices are sensational journeys through the entire body and mind culminating in an amazingly relaxing and empty space. Here we will effortlessly observe this state of being and integrate the calmness into the mind. Using dynamic sound these will be profound and beautiful meditations.
DYNAMIC ASANA
 THE FIRST STEP IN INDUCING THE YOGI'S MYSTICAL EXPERIENCE
Asana prepares the body for the next step of yoga- meditation. Deepening your knowledge of asana through advance grounding and alignment techniques we will blend Vinyasa and Yin styles to connect even deeper to the body and encourage strength in mind, awareness of body and liberation of tension. A holistic practice designed to truly nurture your path into a deeper awareness of your infinite Self.

CACAO CEREMONIES
OPENING THE HEART...
 A dose of raw Cacao ignites the senses with its unique chemical structure inspiring deep and blissful meditation and joy in the heart. A shamanic tradition that offers inspiring insight & healing and set in an environment to encourage deeper Self recognition.
MINDFULLNESS/MEDITATION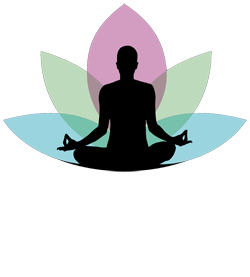 A METHOD TO CALM THE MIND AND BRING AWARENESS TO PRESENCE & ALL THOUGHTS
Meditation will play a strong role in our week as we explore various techniques including Tratak, silent interaction, sound ceremony with Tibetan Prayer Bowls and more.  We will examine the different levels of success in meditation to help integrate more mindfulness into your every moment and interaction.

MYOFASCIAL RELEASE
EXPLORE THE CONNECTIVE NETWORK OF THE FASCIA & HOW TO USE IT TO RELEASE OLD TENSIONS 
Just like this bear we will learn self massage using our own weight and external objects to deeply relax and massage the body.  Similar to acupressure, we will target specific areas of the fascial network to identify and release stored tensions permanently.
CELEBRATING AND SUPPORTING YOUR PROCESS
Lucas & Alena are at your service!  Present from 7am-10pm every day for your support, exploration and guidance!   See their bio here!